OUR PURPOSE
Provide our employees and customers with an innovative and caring environment to have a positive and lasting impact on our ecosystem.
A PURPOSE THAT FIRMLY ANCHORS OUR VALUES OF HIGH STANDARDS, BENEVOLENCE, COMMITMENT, SOLIDARITY AND DIVERSITY
Provide our employees and customers with an innovative and caring environment to have a positive and lasting impact on our ecosystem.
To ensure…
A vision marked by our commitment to quality.
to our employees and customers…
We are committed to symmetry of attention. Our customers and employees are at the heart of our purpose.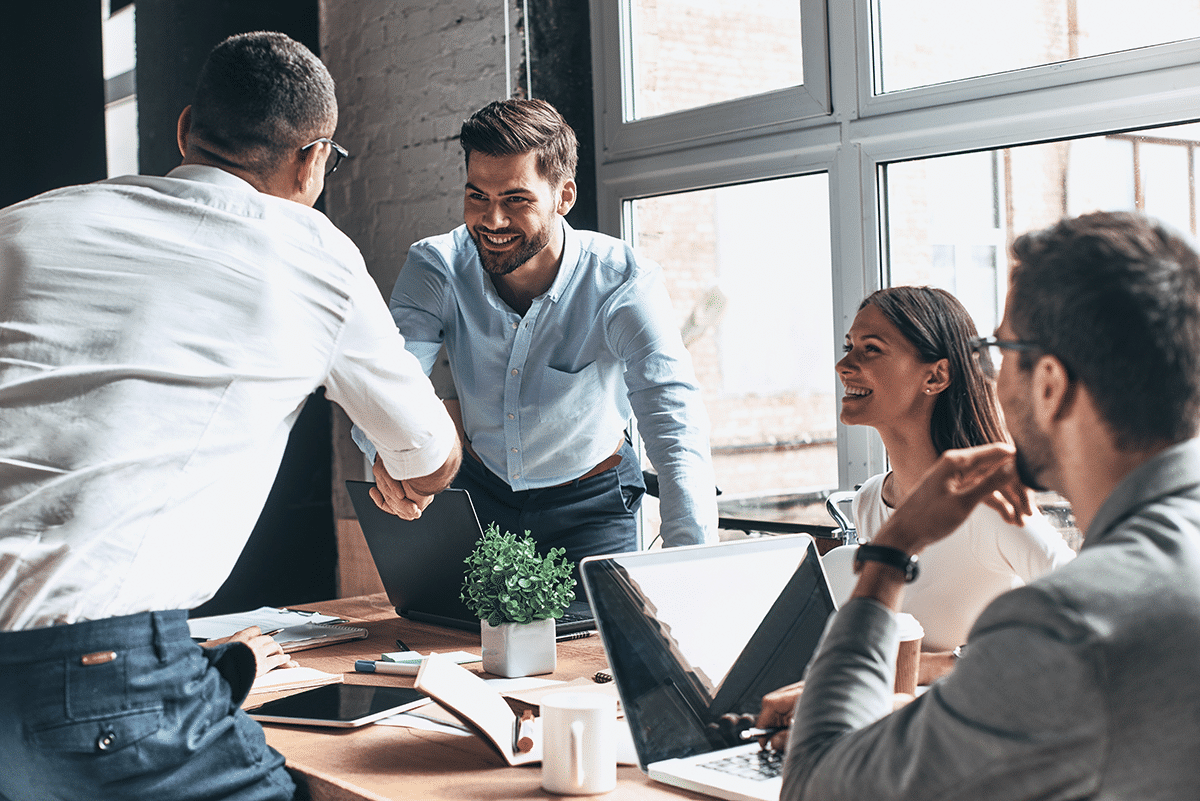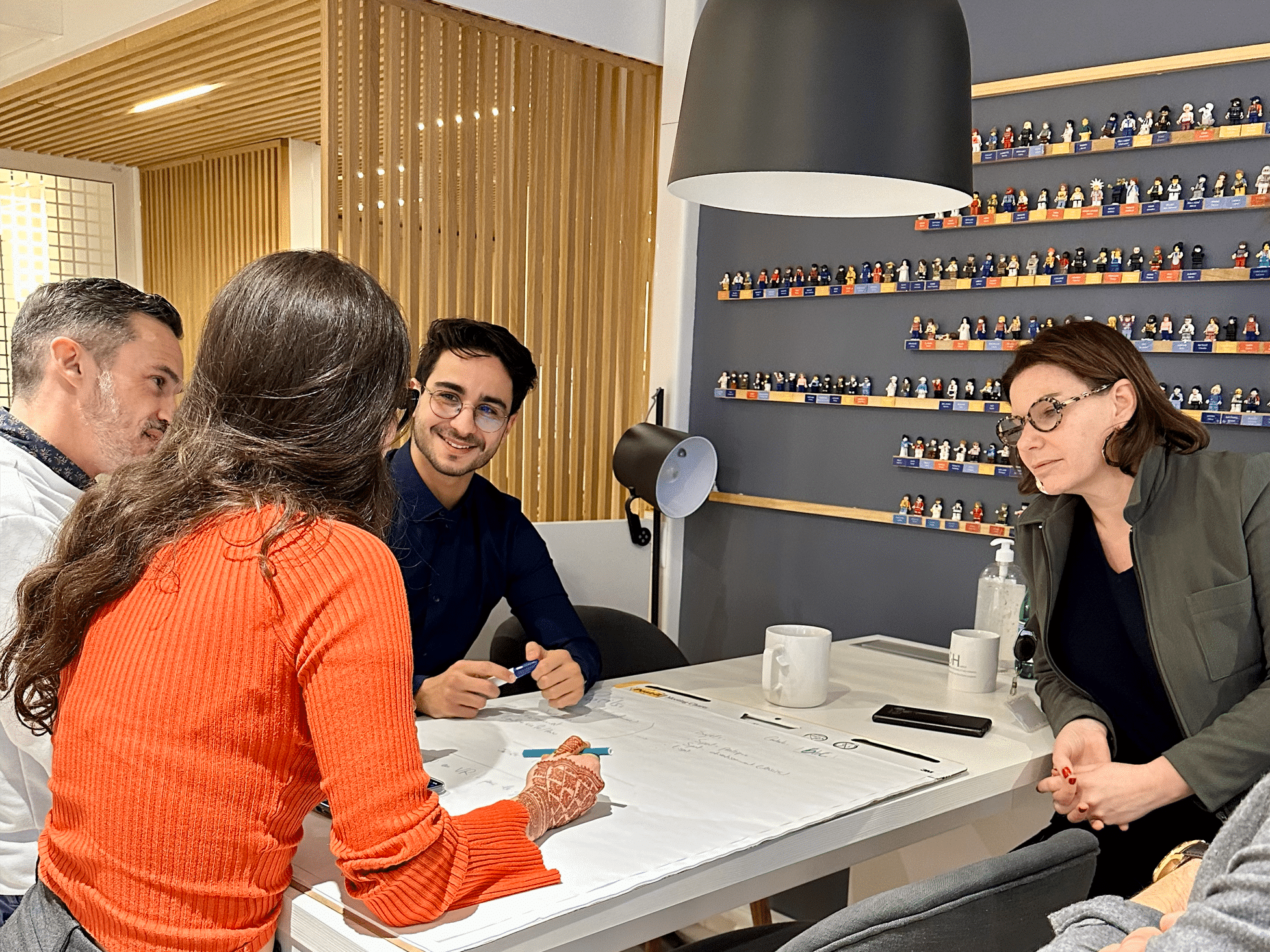 Our mission is to support our customers by striving for excellence, in line with our values and long-term vision. We also want to offer our employees an environment that stimulates their creativity and enables them to achieve their full potential. An innovative environment, where everyone is encouraged to come up with new ideas, explore new avenues and push the boundaries of what's possible.
an innovative and caring environment…
The friendly working atmosphere, the friendliness in our offices or on the customer's premises… are essential elements for us. We love people and technology.
Innovation is essential if we are to remain competitive and meet the challenges of our times, but it must not be at the expense of our humanity. We want SQORUS to be a place of listening, respect and mutual support. A place where everyone feels valued, encouraged to develop and able to give the best of themselves.
to make a positive and lasting impact…
We are proud of the longevity of our relationships with our customers and employees. We are mindful of our impact on the world. We affirm our commitment to acting responsibly towards our customers, partners, communities and the environment in which we operate. This means taking environmental and social issues into account in all our decisions and actions.
…on our eco-system.
Partners, freelancers, schools… We're moving forward together!
OUR 9 COMMITMENTS AROUND OUR PURPOSE
Consolidate our employer brand by integrating our independent partners.
Ensuring adherence to our purpose throughout the employee career path
Integrate atypical career paths and skills into our recruitment policy
Nurturing a culture of intrapreneurship
Choosing customers and partners in line with our commitments
Promoting projects with impact, carried out in line with our DNA
Promoting the development of our employees and customers
Innovating our practices and guaranteeing tailor-made support
To be a responsible player in the Council sector with daily CSR commitments.
SQORUS is a responsible, innovative and committed company Great Place to Work for many years.
Would you like to join us?
A PURPOSE EMBODIED BY EVERY SQORUSIAN, AS THE BASIS FOR A COLLECTIVE COMMITMENT
Watch the video on our purpose, made with our Sqorusians. Who better than our teams to illustrate our values solidarity, diversity and commitment. Thanks to them for their participation.
3 questions about our purpose
to Marc-Edouard BELLEST, Director of Operations and co-partner at SQORUS
How important is the purpose for SQORUS?
When it comes to inscribing SQORUS's purpose, one might wonder why we need to indulge in what may appear to be a fashion exercise, given that we strive to embody our core values to the best of our ability.
We're growing every year, and we don't want to risk seeing our vision and values diluted by the multiplication of individualities. It therefore seemed important to us to affirm our commitment and our values through a purpose that could be shared and embodied collectively.
How did you come up with SQORUS's purpose?
Our purpose is the fruit of in-depth reflection by an internal project group. Interviews were conducted with our employees, customers and partners to gather their perceptions of what sets us apart and drives us as an organization. We wanted to identify what we absolutely wanted to preserve about our company and the values that guide it.
Would you also like to work on your purpose? Contact our Council teams
How does your purpose play out in your day-to-day actions?
Our purpose must be our compass. It must guide our decisions and actions, remind us of what's important, and give us a common vision that enables us to transcend individual interests. Together, by embodying these values every day, we can make a difference, and continue to make SQORUS a company that inspires and makes us proud of our actions.
Our purpose includes all our employees, customers, partners, freelancers, suppliers, schools… If you're already one of them, we're happy to walk this path with you.
And if you haven't already, join us!
"For more than 30 years, our three pillars: Commitment, Diversity and Solidarity, have been the foundations of our success, encouraging the support of our teams and building a healthy corporate culture."
Amadou NGOM, President of SQORUS
"SQORUS is a learning company that allows employees to find an environment in which they can contribute and receive coaching that grows them and gives them more perspective."
Marc-Edouard BELLEST, Director of Operations
WITH SQORUS, GIVE MEANING TO YOUR CAREER!
Give meaning to your career and evolve in a company that builds together and helps each other!
Join us, if you want to :
To be part of a team wheremutual aid and solidarity are part of daily life
Take advantage of the experience of others to develop your own skills
Co-build with prestigious clients to conceptualize and configure their HRIS solution
STILL IN DOUBT? HERE ARE 10 GOOD REASONS TO JOIN US
SQORUS (formerly Des Systèmes et des Hommes) is a Digital Services Company (DSC) specialized in consulting in digital transformation of HR, Finance and IT functions. Our consultants work on for over 33 years with large companies on strategic strategic projects, à international dimensionaround information systems: evolution strategy, choice assistance, integration, Business Intelligence, Data Management, support and change management, but also on issues around the Cloud and Artificial Intelligence.
We have been able to adapt to new digital challenges, the arrival of the Cloud and changes in working methods. We have succeeded in forging strong partnerships with the main publishers in the market and in attracting business and technical experts.
Our strength: our 250 talents dedicated to the success of your projects and sharing strong values: diversity, commitment and solidarity, which constitute a real value for the company and its clients.
Great Place to Work for 9 consecutive years, SQORUS is sensitive to the development of its Sqorus employees, their career development and their training in future-oriented solutions.