SQORUS launches its Management & People Transformation offer
How can we guarantee the competitiveness of companies in the long term? By changing the way we operate and manage! Our offer "Management & People Transformation" covers all aspects of management transformation.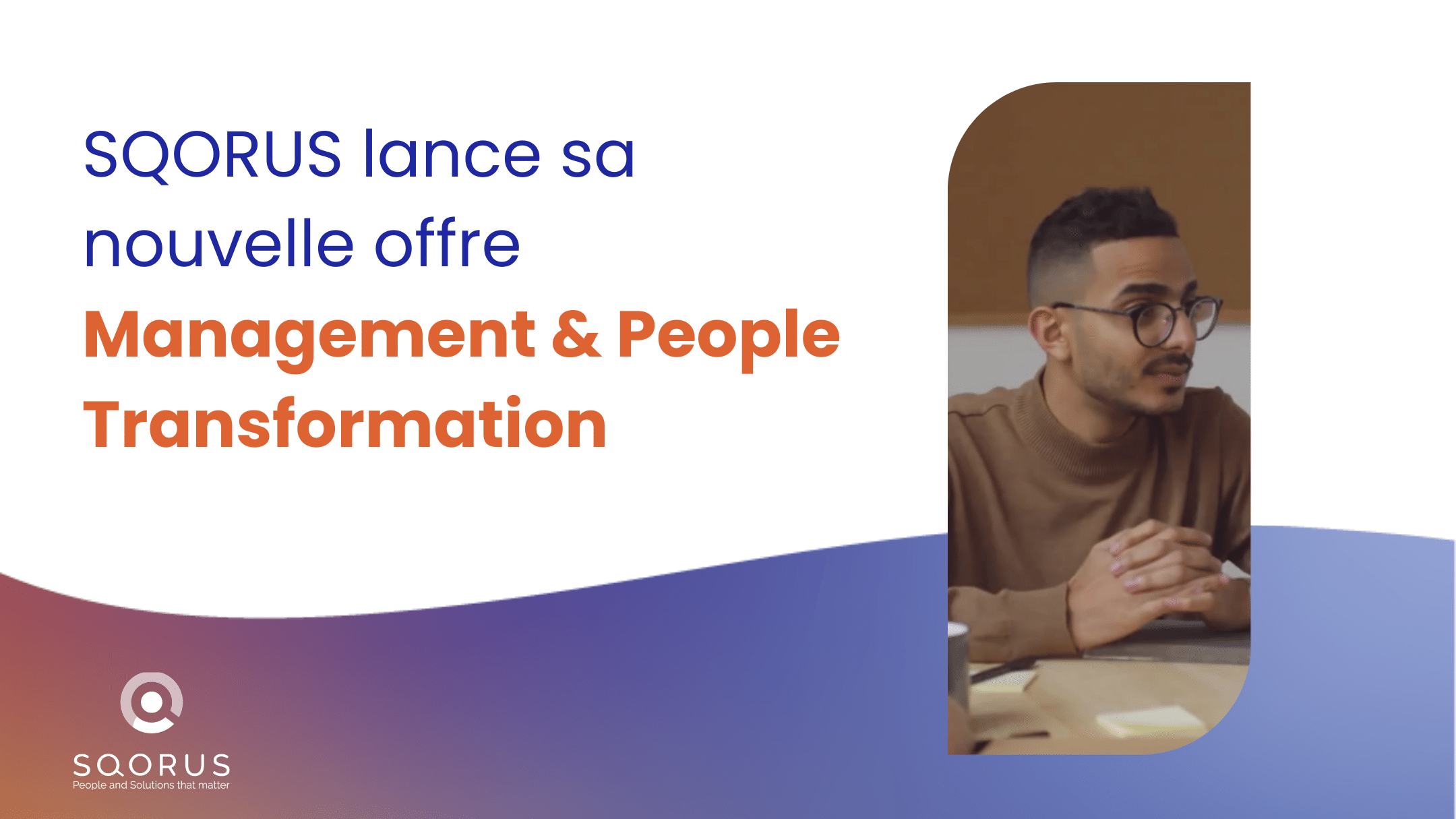 To guarantee their competitiveness and sustainability, organizations must undergo a profound transformation and move towards new modes of operation that are more collaborative and empowering, and that promote commitment and innovation. It is in this continuity that we are launching our new " Management & People Transformation " offer.
We intervene at different levels: from the definition of a vision consistent with your DNA and your challenges, to the management and evaluation of support systems, through the facilitation of seminars, training and collaborative workshops to be closer to the transformation of your teams.
Our team of experts will accompany you and offer you their expertise in three key areas: management, collective dynamics and skills development, and will provide you with a constantly updated view of the best practices on the market.
CALL ON SQORUS FOR YOUR PEOPLE TRANSFORMATION PROCESS
In a constantly changing economic context, call on SQORUS and guarantee the sustainability of your company by placing you in a people transformation process.
SQORUS (formerly Des Systèmes et des Hommes) is a Digital Services Company (DSC) specialized in consulting in digital transformation of HR, Finance and IT functions. Our consultants work on for over 33 years with large companies on strategic strategic projects, à international dimensionaround information systems: evolution strategy, choice assistance, integration, Business Intelligence, Data Management, support and change management but also on issues around the Cloud and Artificial Intelligence.
We have been able to adapt to the new digital challenges, to the arrival of the Cloud, and to changes in working methods. We have succeeded in forging strong partnerships with the main publishers in the market and in attracting business and technical experts.
Our strength: our 250 talents dedicated to the success of your projects and sharing strong values: diversity, commitment and solidarity, which constitute a real value for the company and its clients.
Great Place to Work for 8 consecutive years and Talent Award at the ESN 2018 & 2020 trophy, Sqorus is sensitive to the development of its Sqorusians, their career evolution and their training on future solutions.