HR Webinar: Secrets to managing current and future skills
Discover the secrets of managing current and future skills! This webinar will be hosted by our SQORUS experts: Mathieu FLAIG, Marie LAROTTE, Anissa BOUCHELLAH and Jonathan DA SILVA.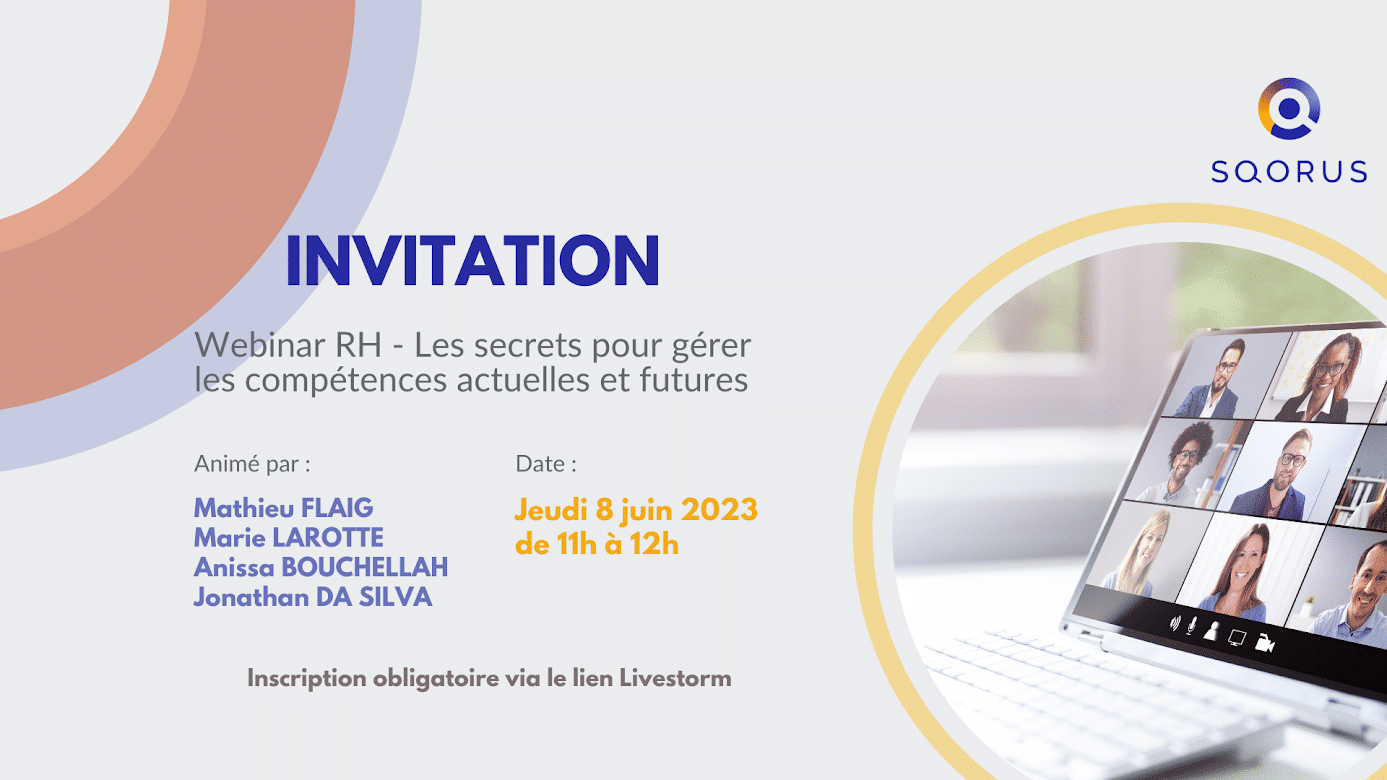 Join us for our webinar on Thursday, June 8, 2023 at 11:30 a.m.
Our team of experts will share innovative strategies and methods for identifying, developing and optimizing your employees' skills, to align them with current market needs.
You'll discover the latest trends in skills management, as well as tools and best practices for building a high-performance, agile team.
Don't miss this unique opportunity to benefit from the knowledge and expertise of our experts. You'll leave with a clear vision of skills management and the keys to staying competitive in a constantly changing environment.
Mathieu FLAIG
Strategic HR & Transformation Director at SQORUS
Marie LAROTTE
Senior Manager HR & Digital Transformation at SQORUS
Jonathan DA SILVA
Senior Change Management Consultant at SQORUS
Anissa BOUCHELLAH
HR & HRIS Manager at SQORUS
SQORUS (formerly Des Systèmes et des Hommes) is a consulting firm specialized in digital transformation of HR, Finance and IT functions. For more than 30 years, our consultants have been working with major companies on strategic and international projects, around information systems: development strategy, choice assistance, integration, Business Intelligence, Data Management, support and change management, but also on issues around the Cloud and Artificial Intelligence.
We have been able to adapt to the new digital challenges, the arrival of the Cloud and changes in working methods. We have succeeded in forging strong partnerships with the main software publishers in the market and in attracting business and technical experts.
Our strength: our 250 talents dedicated to the success of your projects and sharing strong values: diversity, commitment and solidarity, which constitute a real value for the company and its clients.
Great Place to Work for 9 consecutive years, SQORUS is sensitive to the development of its Sqorusians, their career evolution and their training on future solutions.