WEB, MOBILE AND CHATBOT DEVELOPMENT
Do you want to modernise and digitalise your processes? Bringing mobility and flexibility to your business and offering an innovative and modern experience to your employees and customers? Sqorus creates ergonomic, intuitive and secure turnkey mobile applications and chatbot solutions to help you move forward with ease wherever you are.
With many successful HR, Finance and IT projects with International Key Accounts and Mid-Sized Companies, we have developed an agile method for deploying HR solutions that make it possible to manage complex environments (international, multifunction, multi-process) , to mobilize stakeholders and to facilitate the appropriation by the users of the tools of the company's strategy.
DO YOU WANT TO DIGITISE YOUR BUSINESS PROCESSES AND GAIN IN FLEXIBILITY? YOU DO NOT HAVE THE NECESSARY INTERNAL RESOURCES TO DEVELOP YOUR PROJECTS?
Low code development with APEX
UX/UI Design
Microservices and API management
Business application development
Maintenance/solution delivery
Cloud or on-premise hosting
DO YOU WANT TO EQUIP YOUR TEAMS WITH THE LATEST MOBILE INNOVATIONS? YOU DON'T HAVE THE INTERNAL RESOURCES TO DEVELOP YOUR APPS?
Business application development
Development of solutions by Sqorus
Use of native or dedicated technologies
Service Oriented Architecture
Responsive applications
Maintenance/solution delivery
FOR YOUR CHATBOT PROJECTS
YOU WANT TO INNOVATE AND OFFER A BETTER USER EXPERIENCE? YOU DON'T HAVE THE INTERNAL RESOURCES TO DEVELOP YOUR CHATBOTS?
Getting to grips with the client's business
Process optimisation
Use of dedicated technologies
Customer ecosystem integration
Business assistance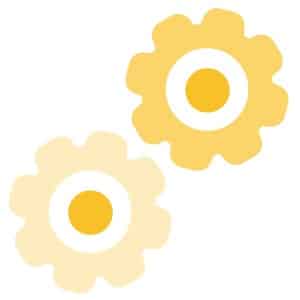 INITIATION
Project launch (Kick-off)
Definition of governance
Dependency management
Definition of risks
CONCEPTION
Technical and functional specifications
Layout and design of the interface (UI)
Definition of the graphic charter
User experience (UX) analysis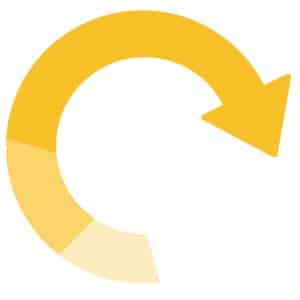 IMPLEMENTATION
Setting up the infrastructure
Development of the application
Tests and scenarios
DEPLOYMENT
Publication and security control
User training
Change Management
Large international industrial group | Duration of the mission : 6 Months | Profile : Project Manager, Web Designer, IS Consultant
THE PROJECT
Provide a mobile application with key HR data that works offline for managers travelling to industrial sites or offshore platforms
THE MISSIONS
Layout and design of the user interface
Development of the mobile application
Call security with MbaaS (Mobile backend as a service)
Versionning and delivery to production
THE RESULTS
A turnkey application delivered in a few months
Used by over 200 site managers
The SQORUS choiceS for your projects
WEB, MOBILE AND CHATBOT DEVELOPMENT
A know-how and a methodology resulting from 30 years of experience in project management around the latest technologies: ANGULAR, VueJS React Native, APIs Express, Google Cloud API, Azure API, NodeJS, JAVA, Python, Kotlin, Firebase, MySQL, Oracle DB, SQL Server, MongoDB…
References on technical and key account projects. Teams certified by the editors.
Customer references in large groups, in complex and international environments
Securing your projects with our experience and piloting expertise