Reverse mentoring in companies: "The World upside down" ?
Do you know reverse mentoring? This method of training, based on the exchange of skills between employees of different generations, is… In this article, we will explore the benefits of reverse mentoring and give you an overview of current practices. Ready to turn the tables and discover the world upside down?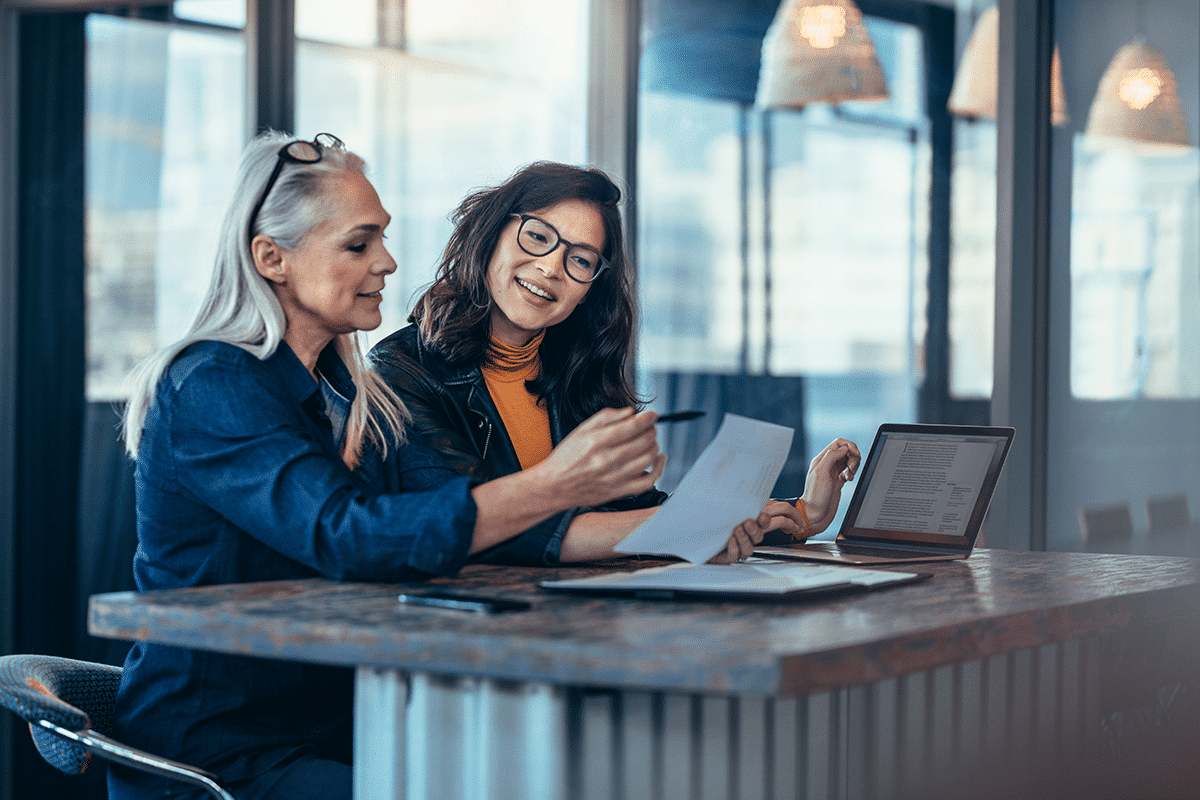 "The Upside-Down World." How many times have we heard this exclamation without necessarily associating any meaning or response behind this fatalistic observation? While it may animate Sunday meals within private circles on various topics, this notion of the "upside-down world" is increasingly rooted in the "digital revolution," identified as a clash of values between the old and the new world.
It is undeniable that the increasing digitalization of our tools and ways of operating has a direct impact on the professional world. A study conducted by the Institute for the Future and Dell Technologies reveals that 85% of the jobs in 2030 have not yet been invented. As for skills, they are becoming rapidly obsolete, as they are no longer aligned with the new industry standards.
In other words, the emergence of new professions is driving the rapid evolution of new skills. It is therefore the responsibility of companies to ensure the upskilling or requalification of their workforce in the years to come.
So, rather than asking "Why is the digital world devouring everything?" as the Wall Street Journal titled in 2011, what if we were more interested in understanding "how to accompany these evolutions?" Traditional training alone will not suffice to support this movement, and we need to invent other modes of learning. In this regard, reverse mentoring, the most advanced expression of social learning, emerges as one of the possible answers.
What is reverse mentoring?
What are the benefits of reverse mentoring?
Reverse mentoring and professional training
Overview of current reverse mentoring practices in France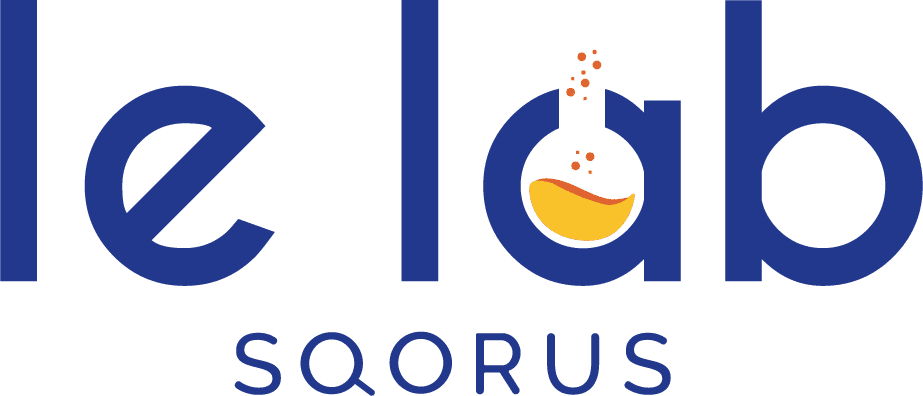 We put our creativity and inventiveness at the service of HR, IT and Finance functions.
Are you interested in the subject? Our experts answer you!
What is reverse mentoring?
The concept of " reverse mentoring " was born in 1999 at the American conglomerate General Electric. Its chairman, Jack Welch, obliged his 500 top managers to choose "mentors", but with one instruction: these mentors must be chosen from among the youngest employees of the company. The objective: to help managers develop their technological skills, inspired by the new generations.
Contrary to traditional mentoring, reverse mentoring consists in reversing the system by placing the experienced manager in the position of apprentice, and the recently arrived junior in the position of coach. The starting point is simple: each party has a gap in their knowledge base (in the broad sense) that can be filled by the strengths of the other.
Reverse mentoring is thus a system of reciprocal learning and gives rise to a win-win relationship:
It saves precious time for managers and more experienced leaders by helping them discover new digital tools and trends in a concrete, quick and focused way. They also have a fresh look at the company and a vision of the technologies of the future that can enrich their decision-making.
On the junior side, becoming a mentor and having access to privileged exchanges with managers higher in the hierarchy represents, beyond the constitution of a first professional network, a mark of confidence and an important source of motivation and commitment.
Reverse mentoring therefore consists of encouraging the mutual exchange of knowledge, skills, contacts and world view between young employees and experienced managers. Thus, it brings a new dimension by distinguishing qualification from competence.
Indeed, while reverse mentoring is based on a classic form of intergenerational transmission of knowledge ( mentoring), it diverts from it since here the mentor is the least experienced person within the company. As for the mentee, he is a senior. It is in this sense that reverse mentoring constitutes a paradigm shift, because, from now on, expertise in the field of digital is no longer recognized on the basis of a diploma, but on the basis of a skill.
But beyond this win-win relationship between mentors and mentees, it is truly the company that emerges victorious from the deployment of reverse mentoring on several points.
To anticipate the recruitment challenges of tomorrow, it is essential to develop solid adaptation strategies. In our dedicated article, you will find the
keys to adapting as a recruiter and staying
and remain effective in a constantly changing environment.
What are the benefits of reverse mentoring?
In an ever-changing world, companies must constantly adapt to new technologies and business standards to remain competitive. By encouraging the exchange of knowledge and skills between generations, reverse mentoring allows companies to develop unique competitive advantages.
Indeed, reverse mentoring:
Accompanies the transformation of the company through the acculturation of employees to digital
Participates in the intergenerational transmission of skills
Promotes interdisciplinary cooperation within the company
Can be a tool for discovering future talent among mentors
Helps strengthen its employer brand
Rely on the company's internal strengths
Break down the "silos" by establishing pairs that would not necessarily have crossed paths in their activities.
Reverse mentoring is a key issue in the transformation of companies, as it allows all employees to be involved in the change process and to reinforce the agility and competitiveness of the organization.
Reverse mentoring and professional training
Reverse mentoring is part of a broader trend in professional training: social learning. This collaborative learning method promotes theexchange of knowledge and the pooling of skills so that everyone can learn from the experience of others.
" Reverse mentoring, revealing current developments in business and professional training ".
Reverse mentoring is a concrete example of social learning, as it allows a more experienced employee to learn new skills from a younger employee who is more comfortable with new technologies. This training approach is particularly well suited to the rapidly changing world of work, where the skills needed can change rapidly.
By adopting a social learning approach, the company can promote the development of skills of all its employees and improve its ability to adapt to changes. Reverse mentoring is more than just a training method: it is a catalyst for change in the company, which allows the transformation of challenges related to professional evolution into development opportunities.
Overview of current reverse mentoring practices in France
Flexible, inexpensive and effective, reverse mentoring programs are constantly being developed in companies. Recently, Danone, Orange, Accenture, IBM, Axa and the SNCF have set up their programs. As diverse as their sectors are, these companies all have the same ambition:
Support the digital transformation of the company by drawing the attention of the leaders on the subject and by helping them to better understand the phenomenon
Extend the digital transformation to the entire company by involving the team
Decompartmentalize the generations to turn the intergenerational gap in its favor
However, if the ambitions are common, each company has adopted its own strategy to deploy a program that makes sense. As an innovation manager from these companies told me:
" Reverse mentoring should never be seen as a corporate directive but as a program that everyone should take ownership of. To each his own reverse mentoring experience ".
Everyone can see that the deployment of reverse mentoring will have a different resonance, whether you are in a large IT group, a service provider or a leading food company. The environment, values and culture of the company determine the methodology for deploying reverse mentoring.
For example, the issue of mentor selection varies from company to company. While in an ESN, it is quite possible to imagine a matching application between a mentor and a mentee developed internally, other more industrial companies will need to frame the program by using competency evaluation grids mentors to ensure better casting.
Conclusion on reverse mentoring in companies
By enabling employees to train each other and develop new skills, reverse mentoring fosters business adaptability and resilience to rapid market changes. In addition, reverse mentoring can be integrated into a broader transformation project, as a key element of a skills and culture development strategy.
However, reverse mentoring is above all a matter of context. Indeed, the breaking down of hierarchical thinking, the paradigm shift from experience to competence, and the advent of an era of "working together" and professional collaboration in networks, provide a good foundation for its exploitation. However, it is necessarily part of a corporate culture and context, which means that no two reverse mentoring programs are alike. On the contrary, each company has its own reverse mentoring that it must appropriate at the right time.
To take full advantage of the potential of reverse mentoring, it is important to properly frame this practice and support it with adequate communication and coaching. SQORUS, consulting firm specialized in digital transformationis used to supporting companies of all sizes and in all sectors, thanks to its LAB which carries out a permanent watch on innovations. Do not hesitate to contact us to discuss it.
Are you interested in the subject? Our experts answer you!
Innovation with the LAB SQORUS You have a use case and you want to think in collective intelligence on the subject, do not hesitate to contact us so that we put our multidisciplinary teams at your service.
Are you interested in the subject of innovation? Discover our LAB SQORUS
Our innovation blog provides analysis and bold ideas to address the major issues facing organizations today in HR, Finance and IT.
For more innovations, find articles on the same theme:
3 innovations RH sur la rémunération en 2023 La rémunération occupe une place cruciale dans l'attraction et la rétention des talents au sein des organisations. Les professionnels recherchent des emplois offrant une rémunération compétitive, répondant à leurs besoins...