OUR CORNERSTONE ON DEMAND (CSOD) PROJECTS
CORNERSTONE ON DEMAND (CSOD) PROJECT MANAGEMENT
Our Cornerstone practice enables us to support our clients in the implementation of all talent management modules: HR management, recruitment management and career management.
Cornerstone's platform evolves regularly around its four main themes: Learning Suite, Performance Suite, Recruiting Suite, and HR Suite. Our teams can offer you an analysis of the new functionalities and the impact on your HRIS.
WOULD YOU LIKE TO INTEGRATE THE CORNERSTONE ON DEMAND SOLUTION? DON'T HAVE THE INTERNAL RESOURCES TO MANAGE YOUR CORNERSTONE (CSOD) PROJECTS?
We offer profiles tailored to your needs for Cornerstone On Demand (CSOD) projects across the entire suite:
Implementation and support of the following modules: Succession, Performance, Reporting, Recruitment, Training & Learning, Core HR
Definition of your target processes in the tool
Organisation of design, acceptance and requirements redesign workshops
Run management (support, evolution, release management, continuous improvement, …)
Change Management
FOR THE MANAGEMENT OF YOUR PROJECTS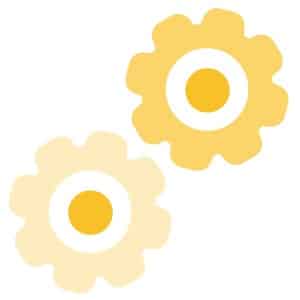 INTEGRATION
Management of your deployment projects
Project methodology
Integration of your data
Interface management
Setting up the solution
Coordination of technical project issues with the editor
AUDIT AND OPTIMISATION
Improvement of the modules
Users feedback
Release management
Audit (workshops, study and identification of needs, sharing of quickwins, optimisation, etc.)
Setting up and taking into account the user's needs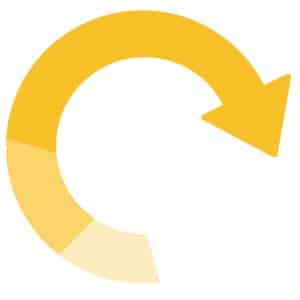 SUPPORT AND ROLL-OUT
Support to your users (functional & administrator)
Support N1, N2, N3
Tips and good practice
Continuous improvement
Support for international deployment or other entities
Management of related projects
Administration and maintenance
CHANGE MANAGEMENT
Development of the change management strategy
Production of supports
Setting up and running training courses for users or administrators
Additional and personalised training in use or administration
REPORTING
Creation of dashboards
Monitoring and analysis of activity
Create custom Excel + reports on all Cornerstone modules
Audits on the use of your data and optimisation
Training in report creation and use of the Reporting module
THE SQORUS CHOICE FOR THE MANAGEMENT OF
YOUR CONERSTONE ON DEMAND (CSOD) PROJECTS
120 consultants in the HR division and over 20 years of experience in HRIS implementation
Expertise on all the modules. Intervention carried out on different projects, in various contexts, both national and international.
Customer references in large groups, in complex and international environments.
Securing your projects with our experience and piloting expertise
IMPLEMENTATION OF THE LEARNING MODULE
Major pharmaceutical company in the world | Duration of the mission : 18 Months | Profile : Project Manager
THE PROJECT
The pharmaceutical sector is subject to very strict regulation and is governed by a multitude of regulations and standards, particularly in terms of pharmacovigilance.
In order to track and trace related training and to modernise its training business, the client implemented Cornerstone's Learning module
THE MISSION
In order to support the client in the optimisation and expansion of its Learning module, a large team of consultants is mobilised:
IT (interfaces, data management, relations with the editor)
Digital learning (deployment of modules, training assignments, creation of user groups)
HRIS (international deployment of CSOD, N2 and N3 support, change management)
OUR VALUE PROPOSITION
Understanding of internal client issues and adaptability to specific problems
Knowledge of business processes and the use of best practices in the deployed process