SQORUS is committed to the association Femmes Ingénieures
Today, March 8th, we celebrate the International Women's Rights Day. We take advantage of this special day to communicate about our commitment to the association Women Engineers !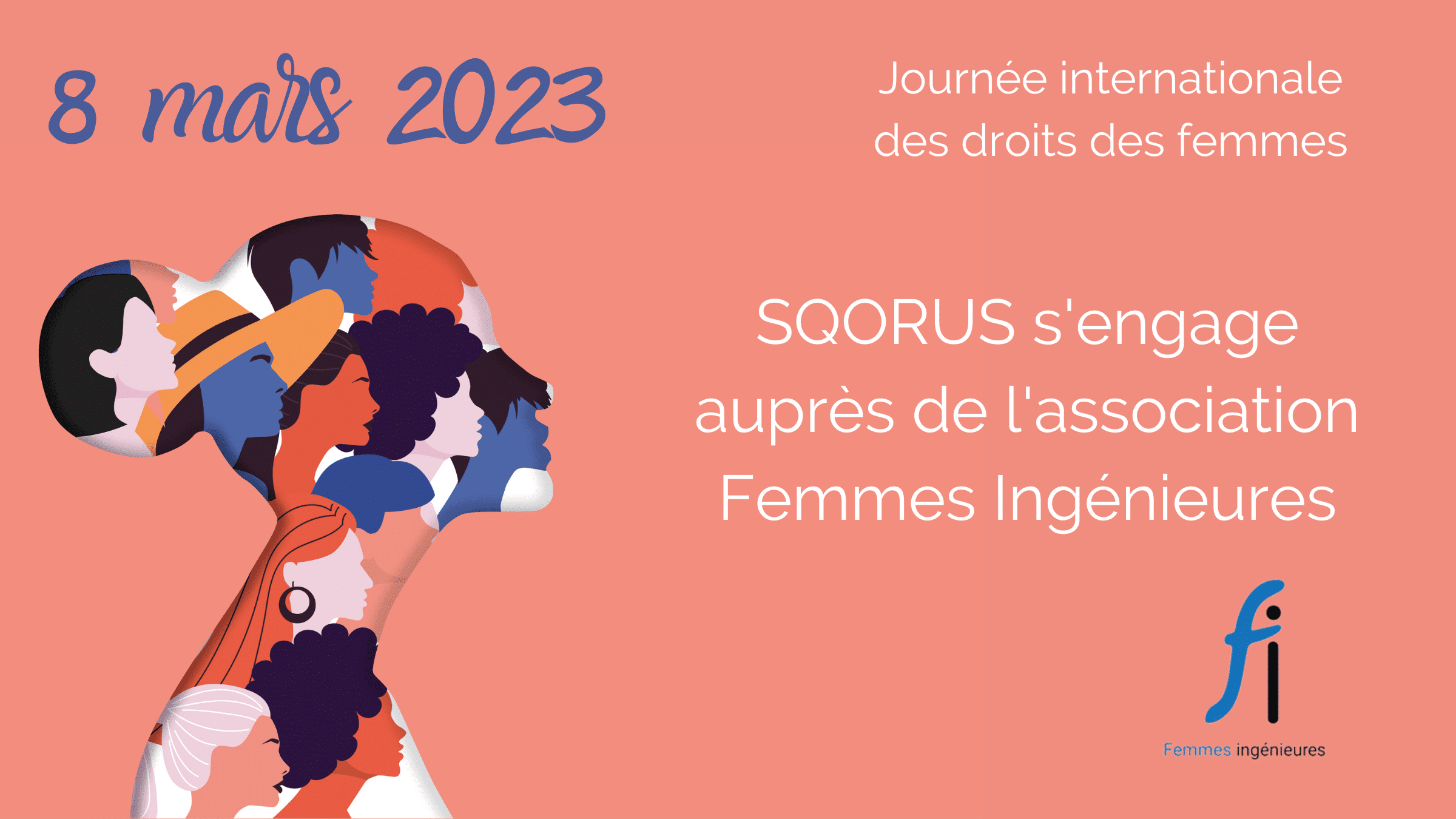 The Association Femmes Ingénieures (AFI) is dedicated to the promotion of women in the engineering and science professions in France. The association intervenes in the world of education to inspire and support female engineering students.
We are proud to work with AFI to support gender equality in science and engineering and to encourage women to pursue careers in these fields.
Today, our Sqorusien(ne)s were able to discover through a webinar the missions and actions proposed by the association, such as the promotion of engineering professions to students, the valorization of women engineers in the working world, the place of women engineers in the boards of directors…
Proud to be a company that values diversity, we continue to work together to create a more equal world for all.
#8March #Diversity #WomenAtSqorus
For many years, SQORUS has made equity and equality a priority in its human resources management. Through its HR policy, the group seeks a balance between men and women and ensures that the diversity of profiles, which makes the company rich, is respected.
SQORUS (anciennement Des Systèmes et des Hommes) est une Entreprise de Services du Numérique (ESN) spécialisée dans le conseil en transformation digitale des fonctions RH, Finance et IT. Nos consultants interviennent depuis plus de 33 ans auprès de grandes entreprises sur des projets stratégiques, à dimension internationale, autour des systèmes d'information : stratégie d'évolution, aide au choix, intégration, Business Intelligence, Data Management, support et conduite du changement mais également sur des enjeux autour du Cloud et de l'Intelligence Artificielle.
Nous avons su nous adapter aux nouveaux enjeux digitaux, à l'arrivée du Cloud, et aux évolutions des modes de travail. Nous avons réussi à tisser des partenariats forts avec les principaux éditeurs du marché et à attirer des experts métiers et techniques.
Notre force : nos 250 talents dédiés à la réussite de vos projets et partageant des valeurs fortes : la diversité, l'engagement et la solidarité, qui constituent une réelle valeur pour l'entreprise et ses clients.
Great Place to Work depuis 8 années consécutives et prix des Talents au trophée des ESN 2018 & 2020, Sqorus est sensible à l'épanouissement de ses Sqorusiens, à leur évolution de carrière et à leur formation sur des solutions d'avenir.