SQORUS named one of the Best Workplaces for Women

®

2022
SQORUS is included in the Best Workplaces for Women® 2022 ranking for the third consecutive year among 30 French companies. Great Place To Work® defined this list by taking into account three aspects: the representation of women in the organization and in management positions, their perception in the Trust Index© and the practices implemented by the organization in terms ofprofessional equality.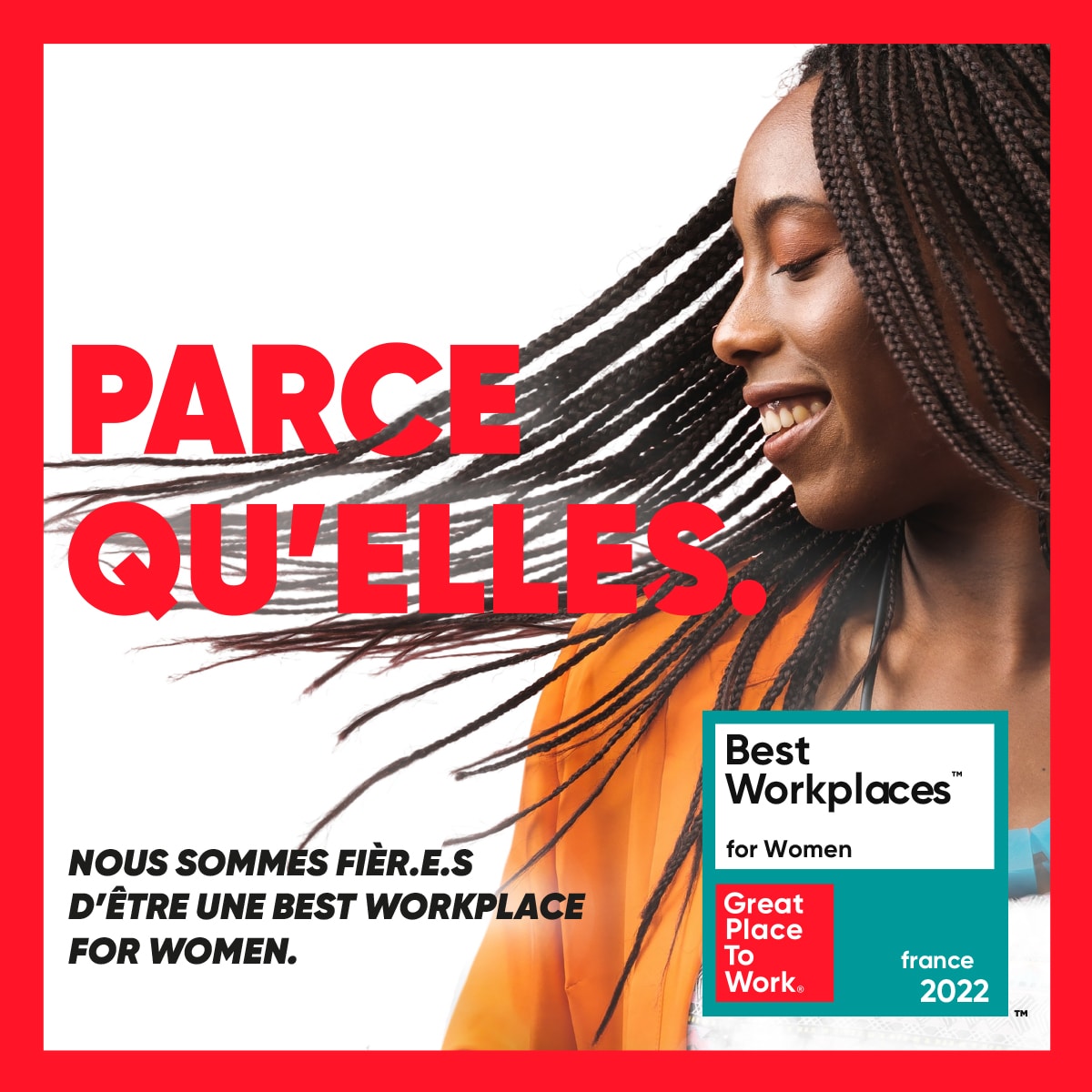 Methodology to qualify for Best Workplaces for Women 2022

®




In order to be identified by Great Place To Work® France as a Best Workplaces For Women®, an organization must:
1. To be part of the Best Workplaces® France 2022, which distinguishes the best organizations recognized as "companies where it is good to work".
SQORUS is present in the Best Workplaces® France ranking for the 8th consecutive year in 2022, in 12th place.
2. It must also be exemplary in three aspects:
1. Representation of women: A Best Workplaces For Women must have at least 33% women in its overall workforce and among its managers.
At SQORUS, women represent 41% of our workforce. Forty-two percent of women hold managerial positions at the group level and 36% are members of the executive committee.
2. Women's perceptionA Best Workplaces For Women must have at least 70% positive responses from female employees on the entire survey – especially on the questions that make up the Parity Index
3. The practices implemented by the organization in terms of professional equality.
In 2020 and 2021, SQORUS has a Gender Equality Index of 83%. In addition to actions in favor of parenthood (regular telecommuting, facilitated working hours, etc.), SQORUS is committed to providing equal treatment between men and women in terms of hiring, career progression and compensation.
In 2021, SQORUS will have 18% of promotions, including 37% of women and 34% of women in management positions. In 2022, we have launched a project in favor of gender equality with the objective of taking stock of the situation and developing an appropriate action plan. Our ambition is to promote the place of women in the company at all levels, and more specifically in positions of responsibility.
The Best Workplaces For Women 2022

® :

who are they?
Faced with the urgency of working against gender disparity, Best Workplace For Women® has recognized the role they have to play in building a better, more inclusive world. They embody the themes of diversity and inclusion, helping to move the needle with an impact that goes far beyond the boundaries of their offices, factories, warehouses or stores.
These organizations have put in place concrete, innovative and sustainable practices around themes as diverse as parenthood, recruitment, the feminization of professions traditionally under-represented by women, equal pay, empowerment and the creation of role models.
In 2021, the Best Workplaces For Women® list included 25 exemplary companies in terms of gender equality. Today, there are 30, with a wide range of profiles.
"A nice progression since the first edition of this list in 2020! We also salute the continuous efforts of companies present since the first edition and which are now regulars: Abbvie, Bleu Libellule, Brown-Forman France, Sqorus, Epsa and L'Olivier Assurance"Léa Binet-Ferté, deputy director general of Great Place To Work® France, is very pleased with the results.
Companies from various sectors, but also of various sizes. This year, 14 companies on the list have between 50 and 250 employees and 4 have fewer than 50 – proof of the innovation and commitment of French SMEs to inclusion. For larger companies, 10 of the Best Workplaces for Women have between 250 and 1,000 employees, and two have between 1,000 and 2,500 employees and more than 2,500 employees, respectively.
SQORUS (formerly Des Systèmes et des Hommes) is a consulting firm specialized in digital transformation of HR, Finance and IT functions. For more than 30 years, our consultants have been working with major companies on strategic and international projects, around information systems: development strategy, choice assistance, integration, Business Intelligence, Data Management, support and change management, but also on issues around the Cloud and Artificial Intelligence.
We have been able to adapt to the new digital challenges, the arrival of the Cloud and changes in working methods. We have succeeded in forging strong partnerships with the main software publishers in the market and in attracting business and technical experts.
Our strength: our 250 talents dedicated to the success of your projects and sharing strong values: diversity, commitment and solidarity, which constitute a real value for the company and its clients.
Great Place to Work for 9 consecutive years, SQORUS is sensitive to the development of its Sqorusians, their career evolution and their training on future solutions.