HRIS software: the different areas of intervention for the HR function
It is now common for a company to dematerialize certain activities in order to fully concentrate on its core business. The HR function is also affected by this phenomenon. For this specific need, the use of an HRIS solution (Human Resources Management Information System) has become widely democratized. So, let's see the interest of such a solution in the framework of an HR strategy.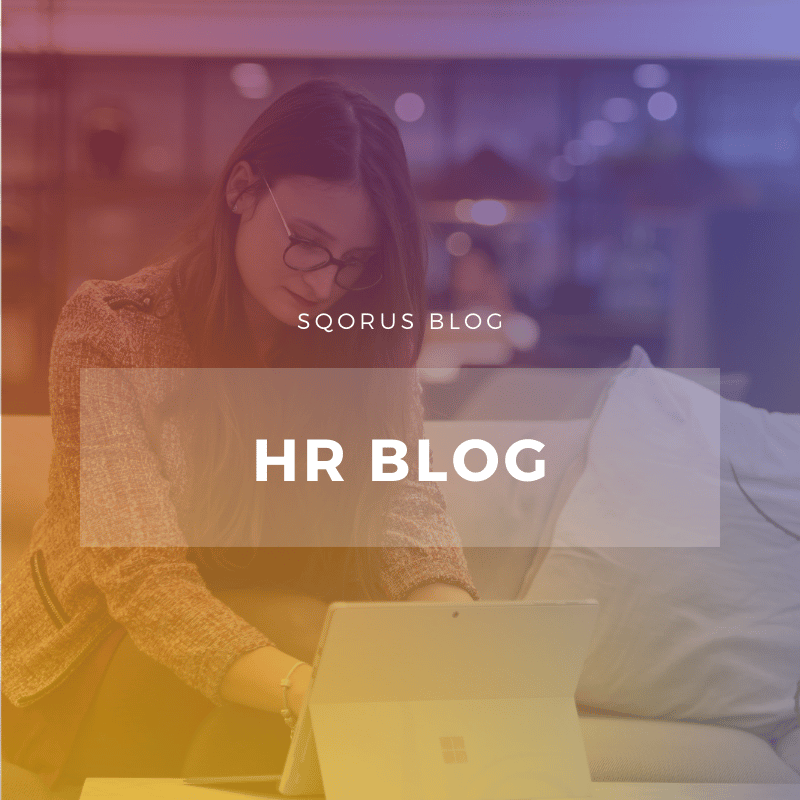 Administrative management of personnel
Even before applying for a job, candidates today want to know more about the company, to discover it from the inside and capture its DNA. Promoting your employer brand is an asset for attracting the profiles that best match the soft skills you are looking for.

Welcome To The Jungle,
more than a job board, allows you to shed light on your company and its culture through content (photos, videos, articles, interviews…) and events. Specialized in IT profiles and especially aimed at generation Y, WTTJ has become a media in its own right and an innovative tool that cannot be ignored for managing its employer brand.

Glassdoor
like Welcome To Jungle, presents your company and gives voice to employees who can then post a review of the experience within the group. The customization of the page allows to add many media (photos, videos…). The score obtained is an excellent metric to communicate on your different communication supports (website, social networks, job offers…).
The new generation of recruitment
A large number of innovative solutions exist today to accompany candidates in a more fun and playful way in their job search.
INNOVATIVE RECRUITMENT APPLICATIONS AND WEBSITES
What if it was the company that went to the candidate and not the other way around? This is what the Jobijoba website offers. Once the candidate's CV has been parsed and analyzed, offers corresponding to their profile are proposed. Candidates are very attracted to these types of reverse job boards that are more than just job search engines.
The Kudoz app, acquired in 2015 by Le Bon Coin, offers ads tailored to candidates' profiles, via their LinkedIn profile so that it can be analyzed by an algorithm. The latter is then based on the "swipes" (like on the dating application Tinder), of the job seekers to refine the offers. The candidate then applies in one click.
Doyoubuzz or BimBamJob are part of this innovative approach and offer candidates to create their resume online for free.
CANDIDATE SELECTION REINVENTED
The candidate selection process can also integrate innovative tools that support both the employee and the recruiter, such as Performanse or Pearson Talent Lens .
Monkie Tie is more than a decision support tool, it offers a personalized candidate experience by revealing his potential and his desires. All parties involved win, the recruiter has a tool to help him/her make a decision and the candidate emerges with the results of his/her personality inventory.
The application form is also a great way to communicate with applicants. It is therefore essential to get rid of the classic form that looks more like an administrative request than an application form. The key words are: interactivity, speed and digitalization .
Easy Recruit now goes further. It gives companies the opportunity to integrate a forum in their application form allowing candidates to express themselves in video. An innovative and differentiating way to make a good impression.
This application form should be completed quickly so as not to discourage potential candidates. This is why semantic search engine technologies such as Textkernel are available in the application forms. The CV is parsed or retrieved from a profile from a professional network like Linkedin.
DIGITALIZED COOPTATION
There is nothing better than a "2 in 1" tool to get companies on board. This is the promise that Keycoopt offers you through a well-designed co-optation process. Keycoopt makes your employees ambassadors of your employer brand and gives you access to their professional networks. The ambassadors push the offers that are likely to correspond to their networks and at the end a bonus is obtained by the latter. The recruiter, on the other hand, has access to the opinion of the co-opted candidate and, as a bonus, a shortened sourcing process as well as access to a new talent pool. For the implementation, nothing could be simpler, a good API key and a good community manager to animate the cooptation campaigns.
OPTIMIZED RECRUITMENT FAIRS
There are other ways to recruit, such as attending talent shows filled with people looking for the perfect job. But no more recruitment fairs with endless queues of candidates desperately dreaming of an interview with the recruiter.
InMind offers you to significantly optimize your time during recruitment events, but also after the show. On the day of the interview, the candidate scans his or her CV in the application and fills in some information that will then be automatically uploaded to your HRIS. The recruiter can then have a real moment of exchange with the candidate. Once the event is over, the recruiter studies the applications and starts the selection process set up in his own HRIS. Once again, an API key, a tablet and that's it.
Sqorus has also developed the People Mobile App which brings to Oracle HCM Cloud a mobile dimension that is now essential, in particular to create and update directly in the cloud the CVs of candidates met on a trade show.
PLACE FOR GAMIFICATION
You can also recruit in the image of your company, and if the challenge is a component of it then Coxibiz will please you. Coxibiz offers a solution to evaluate candidates through online simulations, which allows candidates to live a different experience and to project them in a mission situation. A good way to avoid recruitment mistakes.
SOURCING AND MULTIPOSTING IS THE NEW IN
And recruitment means sourcing. Recruiters need to be proactive in finding talent. More and more tools allow them to rationalize their efforts thanks to advanced search engines that scan all professional networks such as Yatedo Talent or Eptica Lingway which also allows them to match profiles with job offers. The offers are then multi-posted on all the job boards such as Multiposting, BroadBean or Talentplug. Flatchr stands out and offers a complete coverage of the recruitment process. You can also rely on artificial intelligence to boost your sourcing. Jai offers a virtual recruiter who will respond to candidates and select the best profiles for you.
Recruited talent: onboarding activated
With all these innovative solutions, have you found the perfect match? Don't miss out on onboarding! Here is one last tool that interfaces very well with HRIS and that allows you to literally roll out the red carpet to new employees, SilkRoad. It gives you the possibility to prepare the arrival of your collaborator.
You can then make content available to them and give them the opportunity to submit content to digitize the employee's onboarding process as much as possible. There is nothing better to integrate the employee smoothly and make it a positive experience.
DOWNLOAD OUR FREE WHITE PAPER
"HOW TO ENHANCE THE USE OF HRIS SOFTWARE IN YOUR COMPANY?"