5 major innovations in recruitment
In a world of constant change, recruitment is no exception. In order to remain competitive and attract the best talent, companies are adopting new approaches. In this article, we present 5 major innovations that will reinvent recruitment in 2023 and beyond.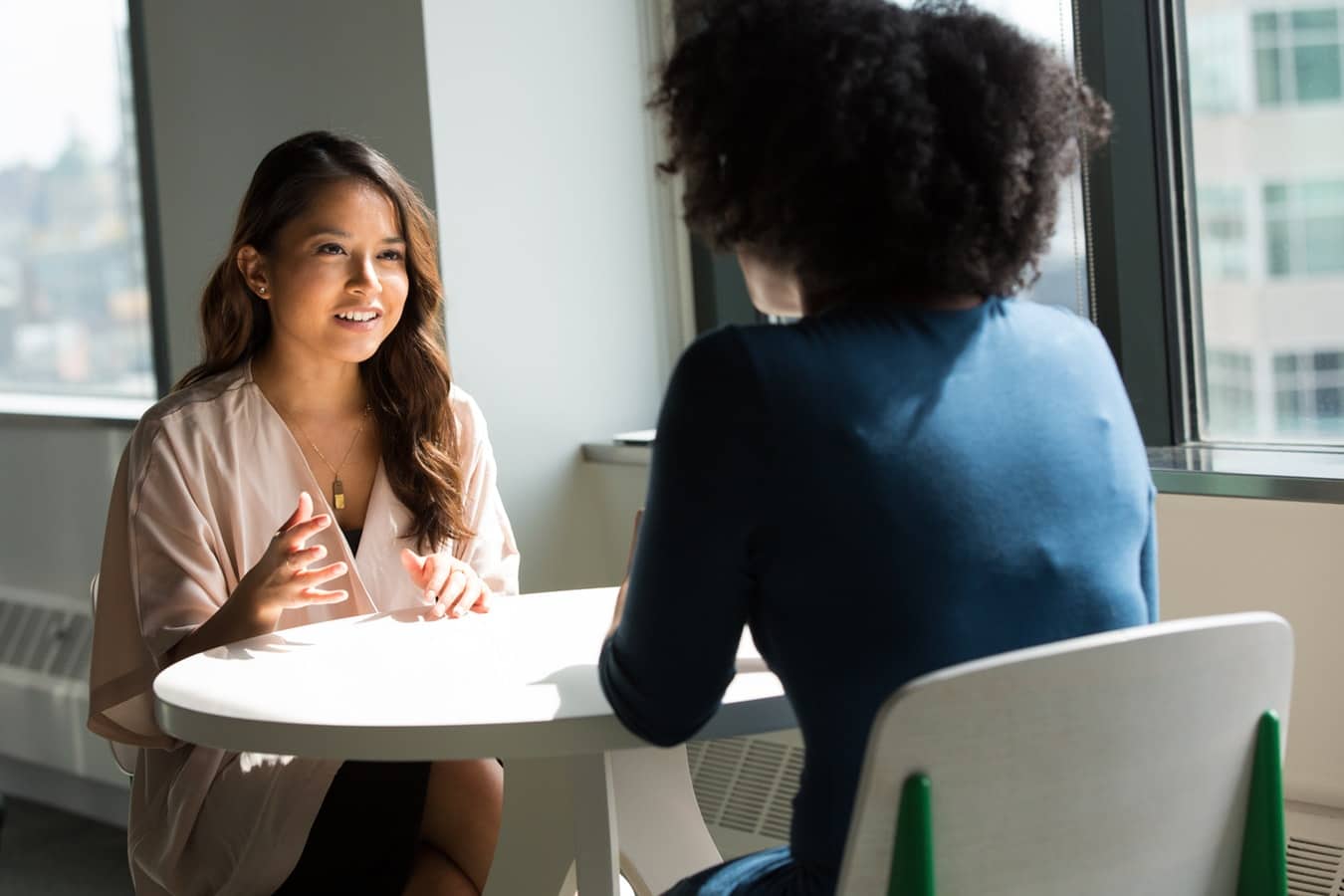 Expert HR consultant SQORUS
Since the health crisis, we have seen an acceleration in the digitization of business processes and an improvement in HR practices. This has been accompanied by innovations to reinvent the way the company operates, particularly in the way it recruits tomorrow's talent in a struggling market.
Human Resources are now a playground for innovation. Indeed, the market for HR solutions that offer modules dedicated to recruitment, and in particular the ATS (Application Tracking System) market, has experienced a continuous dynamic over the last 10 years, and new applications are being created every year.
So first we wanted to share with you 5 innovative companies/startups to follow in the next few years:
But beyond these HR technological innovations, the recruiter's job tends to change and renew itself to meet the new constraints of the job market and the expectations of candidates.
We have therefore selected 5 innovative methods that aim to change the lines of traditional recruitment in 2023, and most likely in the next 5 years.
To anticipate the recruitment challenges of tomorrow, it is essential to develop solid adaptation strategies. If you are interested in the subject, we have written an article on the keys to adapting as a recruiter.
The job offer with salary to better recruit
Displaying the salary in job offers is not common in French recruitment. Remuneration and money in general remain a taboo in French society. However, a recent study conducted on young people between the ages of 25 and 35, brings salary up to 2ᵉ position, after work atmosphere, as a criterion for attracting candidates.
It is true that we are still very far from the generalization of this practice. However, some companies and recruitment players are starting to experiment with it.
The Indeed job board will no longer publish job offers that do not specify the salary.
" Starting this month, we're going to ask all companies to publish salaries that match job postings, which is something that a number of companies don't like to do," Matthieu Eloy, general manager of Indeed France, told BFM Business in September 2022.
Another example of a company approaching the point differently is SHINE, which decided in 2019 to make the salary grid public, displaying the right salary according to market occupations and based on the employees' impact on the company.
Note that this same logic had been launched back in 2017 by the scale-up Alan.
Among the positives of this practice:
Consider the "fit" between candidate and company rather than the salary;

Reducing job seekers' freedom to bargain;

Know as an employee, the compensation of new hires;

Promote a corporate culture of openness and equity.
The debate within the company is therefore open! All that remains is for you to consider its relevance to your organization and your business.
The 4-day week
This measure is not new, the first French companies had integrated it in the 90's, after the vote of a law tending to favour employment by the reduction and the organization of working time.
Following the health crisis, the subject is back on the agenda in the discussions of companies and governments.
Examples include Spain, Belgium and, more recently, Great Britain, which has launched an experiment with a four-day week in hundreds of companies.
The results of the latter? Companies and employees are largely convinced, because on the one hand good economic results are announced (e.g. 35% increase in turnover), and on the other hand a benefit is observed on the health of employees (e.g. 57% decrease in resignations, less absenteeism and improved mental health).
To go further, here is a list of 10 companies that have experimented with the 4-day week:
| Company Name | Activity | Period | Balance |
| --- | --- | --- | --- |
| URSSAF Picardie | Social Security and Family Benefits Contribution Collection Union | 1 year from January 2023 | Positive so far |
| Acorus | Eco Renovation for Real Estate Assets | N/A | Too early to assess |
| Bizay | Technologic Platform | Since mid-October 2022 | N/A |
| Elmy | Sale of Electricity from Renewable Energies | Since September 1, 2022 | Mixed |
| MV Group | Digital Marketing | Since January 1, 2022 | Compatible with Gen X, but not with younger generations |
| Systems B | Management and Business Strategy Consulting and Training | N/A | Satisfactory |
| LDLC | IT and High Tech Trade | Since January 25, 2021 | N/A |
| IT Partner | ESN (Enterprise of Services Numériques) | Since January 2021 | N/A |
| Yprema | Green Industrial Company specialized in Deconstruction Material Recycling | Since 1997 | Positive: Employees have gained skills and enjoy an additional day off. They also contribute to reducing CO2 emissions by traveling less. |
| Love Radius | Specialized in Physiological Baby Carriers | May to late August 2022 | N/A |
N/A : not communicated at this time
The philosophy behind the 4-day week is to work less to work better, it attracts young and old alike, who are looking to establish a better work/life balance. In the IFOP-Cadremploi barometer, we note that 65% of executives dream of working in a company that would practice the 4-day week (without loss of salary of course).
Note that according to a June 2022 Robert Half survey, 35% of employers are considering experimenting with a 4-day week in 2023!
This new way of organizing work has a huge impact on recruitment, employer brand, digital transformation, work environment and hiring processes. It also responds to the growing needs in terms of well-being at work, skills management and talent management.
In short, the 4-day week opens new perspectives in the world of recruitment and human resources management. This is not just a trend, but a real transformation that will shape the future of work.
The escape game for recruiting
We've been hearing about gamification of the recruitment process for a few years now, but the tool still attracts companies: Pôle emploi and the Union des industries et des métiers de la métallurgie launched on January 13, 2023 an innovative method to succeed in recruiting in a sector that is experiencing a labor shortage!
The aim is to design a game tailored to customer needs and an evaluation grid for the observers. It is above all, a human activity that completes the process. The objective of the game is to find out whether the candidate will be recruited or not.
In December 2022, the McDonald's group and the Startévo training center tested the method. They wished to recruit 5 young people in alternation for the management of team, via the installation of a space game and the resolution of enigmas.
This method was used to identify the qualities and skills of the candidates and to evaluate them according to an adapted technical sheet. It is true that this type of recruitment process is not adapted to all positions and sectors of activity, especially for the more technical professions. But it can be a source of inspiration for recruiters.
A recruiter at Lidl shares her experience with escape games in recruitment: " We detect a lot of things that you can't read on a resume. This is really interesting! "
This new approach to recruitment highlights the constant evolution of practices and tools used by recruitment professionals.
In short, the escape game is an innovative tool for recruitment, offering a unique experience and allowing you to explore aspects of candidates that are not apparent in a simple CV. It is therefore essential for human resources professionals to stay on top of new methods and tools to optimize their recruitment strategies.
Recruiting without a CV
I had already dedicated in 2022 a very detailed article on this practice. Today, it is clear that CV-free recruitment is gaining ground in France. The platform jenesuispasunCV and others such as Maki, are actively participating in its deployment.
However, the path to its generalization is a bit complicated. Indeed, on the one hand, you would have to go through the recruitment process without a cover letter. On the other hand, the majority of HR solutions sold by major publishers have historically based their architectures on the analysis of resumes, but today's and tomorrow's functionalities are and will be designed based on Artificial Intelligence, and will essentially process the data obtained via resumes.
This innovative method can be considered by small and medium-sized companies, which will undoubtedly be less costly than the implementation of an ATS, and which will considerably reduce the time required by recruiters to analyze resumes.
For large companies, opting for CV-free recruitment will not compete with or replace the crucial role of an HRIS (or an ATS), but will allow recruiters who are struggling to hire to expand their sourcing pools, this time based on candidates' skills.
This innovative approach to recruitment highlights the evolution of practices and the emergence of new tools within human resources functions and recruitment firms. It is part of a change management approach aimed at promoting a better match between the skills of candidates and the needs of companies.
Recruitment has become a real headache for companies in 2023. The challenges are numerous: attracting candidates, converting them and retaining them in a constantly changing environment. If you are interested in the subject, we have written an article on HR trends for 2023-2025.
Anonymous recruitment
Known as " Blind Recruitment ", anonymous recruitment is a concept born in the United States. It was first used in 1970 by the Toronto Symphony Orchestra to diversify their almost all-white male teams.
By definition, anonymous recruitment consists in anonymizing the personal information of candidates (name, first name, age, gender…) which can consciously or unconsciously impact a hiring decision. In France, the idea is not new either, it is even present in the law for equal opportunities voted in May 2006.
However, discrimination is still a reality. In 2019, a CNRS study revealed significant discrimination of people based on their origins. The researchers found that North African applicants, for example, received 20% fewer responses than French applicants.
From a technological point of view, some HRIS solutions, especially those from American publishers, are natively able to implement this recruitment practice (for example, Oracle HCM via its ORC module – Oracle Recruiting Cloud).
However, in the framework of the projects I have led by accompanying HR departments of French or international companies to deploy ATS (Application Tracking System), anonymous recruitment was not one of the topics discussed in the workshops.
Nevertheless, this practice has its advantages:
Encourage a diversity of profiles, especially those that are atypical;

Matching the company's needs with the candidate's skills;

Strongly reduce discrimination for applicants.
While anonymous recruitment is often prescribed as a quick fix for diversity, there can be limitations. Indeed, this will not work if the company does not already have a diverse pool of candidates… The subject must be taken seriously and in a transverse manner, by having a whole recruitment approach in terms of diversity.
Moreover, this recruitment method only works in the pre-selection phase, because once in a face-to-face interview, biases may resurface.
But it can work: Oxylio, a company specializing in used car sales, has been implementing a proactive policy of anonymous recruitment for several years in order to diversify its teams. The result? 70% of salespeople come from a non-automotive sector.
Conclusion on major innovations in recruitment
To conclude, the field of recruitment, which has no limits (notably regulatory), can easily innovate in its practices and processes. This leaves HR tech players with an unlimited field of technological innovation, which is not always easy to navigate.
On this subject, SQORUS, a consulting firm specialized in digital transformation of HR, Finance and IT functions, can help you with your recruitment and HR innovation issues.

Do not hesitate to contact us to discuss this with our experts.

DOWNLOAD THE WHITE PAPER
"WHICH TOOLS TO PILOT YOUR HR STRATEGY?"